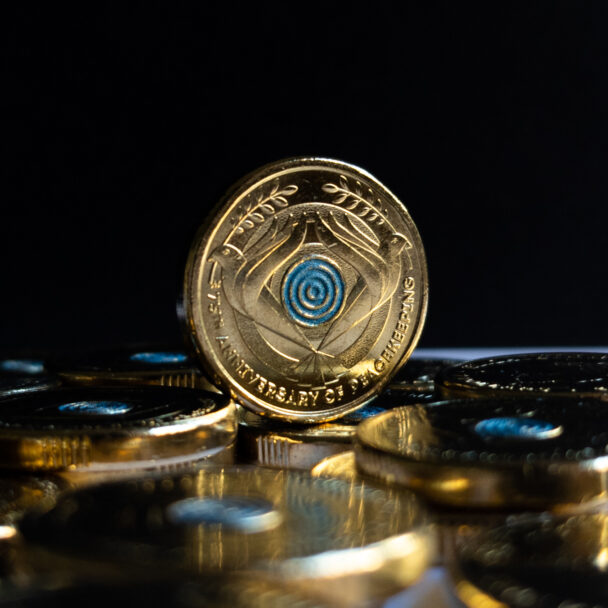 This year – my family and I started being a bit more focussed in 'joint time' around a little thing we'd been doing inadvertently for a few years – collecting coins. So much so we'd go to the bank to get change, and rumble through it to look for interesting or rare coins.
One time the cashier gave us a few bags of uncirculated ones in exchange for notes – which we thought we'd give a go selling on eBay (yes people still buy stuff there!).
I was thinking of a little fun brand called Liquid Metal (pun intended) to accompany our activity, so whipped up a bit of an 80s rock band style logo to go along with our black background on gold.
This is all very low complexity, quick work – the coin pics are all phone shots with black cardboard and natural light next to a window. I just love creating quick stuff like this.