I love that Intrepid Travel put their values up front with this email. They're a travel company, they're not pretending to be anything else. But this has a real and powerful note from their MD James Thornton.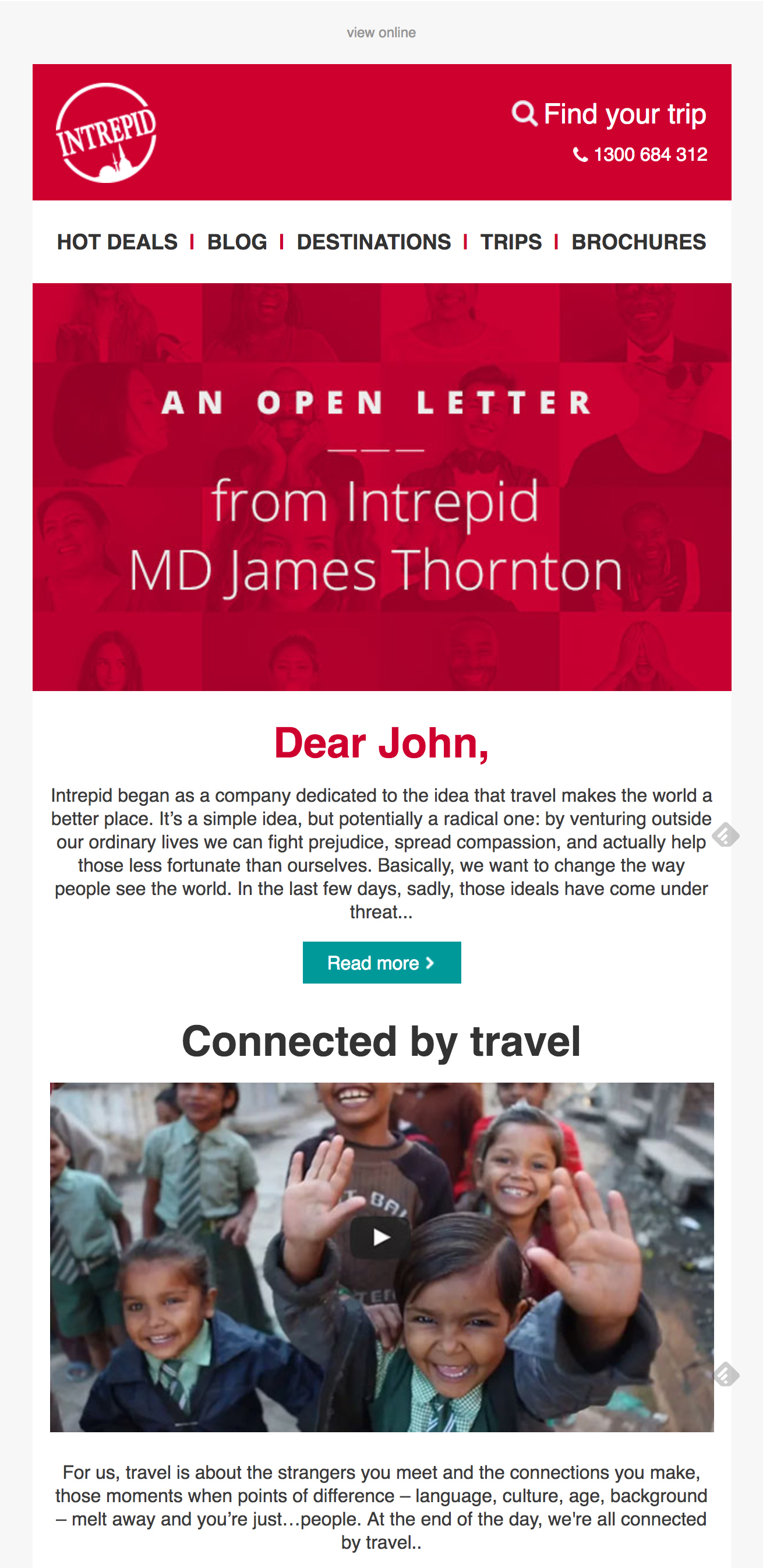 On their landing page James has the full story about what they stand for, along with this assurance.
Intrepid stands against any policy that closes borders, separates families, discriminates against religion or demonises the less fortunate. As global travellers, as people with a conscience, this isn't something we can sit and watch. Not in silence.
It's refreshing to see a company engaging thoughtfully their customers & subscribers on a matter that is pertinent to their business and customer needs.
We'll be doing everything we can to help travellers and passengers affected by the current changes.  But in the meantime, we strongly urge all governments to treat foreign visitors – whoever they may be –  with tolerance, compassion and an open mind.